Outdoor Living Brands We Carry
[one_half] [tabs style="left"] [tab_item title="X"]
Click a Tab to View the Brand
[/tab_item] [tab_item title="Broil King"]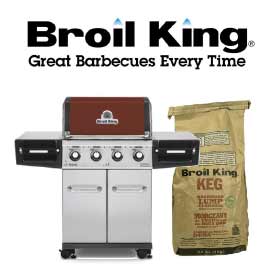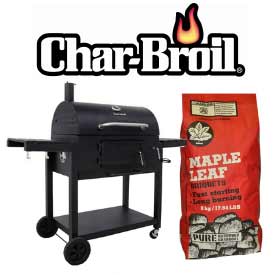 (Click the Image to View Jackson Grills Website)
[/tab_item] [/tabs] [/one_half] [one_half_last] [tabs style="left"] [tab_item title="X"]
Click a Tab to View the Brand
[/tab_item] [tab_item title="Louisiana Grills"]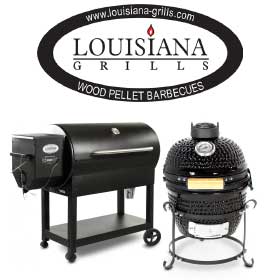 (Click the Image to View Louisiana Grills Website)
[/tab_item] [tab_item title="Nexus Rattan Furniture"]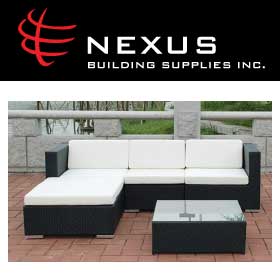 (Click the Image to View Nexus Rattan Furniture Website)
[/tab_item] [tab_item title="Pit Boss Grills"]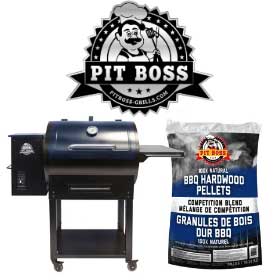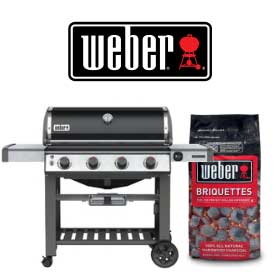 Outdoor Living Brand Information
[one_half]
[accordions]
[accordion_item title="Broil King"]
Why the Broil King® and Keg® Stand Above The Rest.
Key Advantages of the Keg® Versus Other Smokers and Ceramic Kamado Grills.
Insulated double walled steel body

The Keg® won't crack.

The Keg® is 2.5x more thermally efficient.

The Keg® requires less charcoal. The Keg® is more efficient. requiring less combustion air and enables very long cook times with less charcoal. This means food doesn't get dried out.

The Keg® won't absorb odors and transfer to the next cookout. Fish odor won't transfer to chicken. (Note: It's very difficult to get fish odor out of ceramic)




The Keg® easier to maneuver and transport. It's lighter in weight and very durable.
In 1948, Char-Broil brought one of the first charcoal grills to market. In the years since, we've introduced innovations that are now standard among modern grills. And with products like our oil-less turkey fryer and TRU-Infrared™ Cooking System, the evolution continues today. So while we can't take credit for the cookout, we've been making cookouts better for decades.
We can't say it enough: performance means everything. Whether you only grill occasionally or you're igniting those burners every other day, your grill needs to cook the way you expect it to. It's for this reason that performance drives every feature, every innovation, every new product we introduce. Because if you're going to invite us to your backyard, we want to make you the hero of every cookout that happens there.
Dansons owns and manufactures Louisiana Grills and Pit Boss Grills
At Dansons our aim is to provide our global customers with world class, competitive and innovative products. Dansons' brands are built upon family values.
Louisiana Grills is the leader of the Pellet Grill Industry! Designed with quality and durability in mind, Louisiana Grills is the proud manufacturer of the Country Smokers Series, the LG Series, and the LG Ceramic Series. For sauces, spices, accessories and more go to www.louisiana-grills.com. Own a world class BBQ in your own backyard.
Be the BOSS of your BBQ with Pit Boss Grills. Offering the best value per sq. inch in the pellet grill industry, Pit Boss is the proud manufacturer of the Wood Pellet Series and the Ceramic Charcoal Barbecue Series. For superior grilling at an affordable cost, check out www.pitboss-grills.com for details. Pick up a Pit Boss and taste the natural wood fired flavor.
Home Hardware / Home Building Centre own the InStyle Outdoor brand, producing quality outdoor products for your enjoyment and pleasure.
Founded in 1999, Jackson Grills has grown to be one of Canada's leading Specialty Grill Companies.
Jackson Grills manufactures a high end product for every application assuring there's a grill for every event. Whether it is a Jackson Outdoor Kitchen, one of our high performance cart models or the award winning Versa Series portables grills; Jackson Grills can provide you with the best in class.
Our headquarters is located in beautiful British Columbia, Canada. This scenic west coast location is an ideal proving ground for our Grill products and outdoor kitchens due to the harsh salt air climate. We manufacture our products to exact standards utilizing state of the art CAD (Computer Aided Design) software and machinery and EVERY Jackson Grill is factory tested to a strict quality control program.
Our dedication to using only the finest quality materials and workmanship in every Jackson Grill is our commitment of quality to you. Whether you are a Gourmet Chef, or a Backyard Barbecue Genius, you will love the great features Jackson Grills have to offer.
[/accordions]
[/one_half] [one_half_last]
[accordions]
[accordion_item title="Louisiana Grills"]
Dansons owns and manufactures the Louisiana Grills. See Dansons Information.
Nexus Building Supplies Inc. is a Canadian owned company located in Vancouver, BC, that strives to bring high quality building supplies to our customers and retailers.
After years in the residential, commercial, and industrial construction business the Nexus group identified a demand for modern and contemporary building products at affordable prices.
Nexus has certified and developed its own systems, products lines, designs and have brought them to market at affordable prices. Now as a result builders, owners, architects, interior designers, and all customers have choices of modern and contemporary building products at affordable prices.
View Nexus Rattan Furniture Website
[/accordion_item] [accordion_item title="Pit Boss Grills"]
Dansons owns and manufactures the Louisiana Grills. See Dansons Information.
We didn't set out to make the world fall in love with us. We simply wanted to cook a better steak.and so we did. That was more than 50 years ago. Today, that same bootstrap spirit of innovation goes into everything we do.
When we wanted more flavor in our food, we invented flavorizer® bars. When we became frustrated with grilling in the dark, we added a handle light. When we needed somewhere to store our charcoal, we added a built-in bucket.
By Grillers for Grillers
Like you, we love to grill. We live it and breathe it, and, of course, eat it. We know what grillers need, because we are grillers.
[/accordions]
[/one_half_last]
Your Contact For Our Outdoor Living Products
[one_half] [/one_half] [one_half_last]
[/one_half_last]