Building Material & Brands
[tabs style="left"] [tab_item title="X"]
Click A Tab to View Building Material Vendors
[/tab_item] [tab_item title="Bricks | Blocks"] [one_half]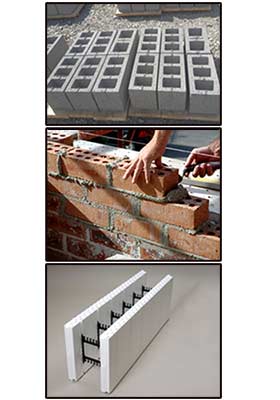 [/one_half] [one_half_last]
(Click a Logo to view their website)
[/one_half_last] [/tab_item]
[tab_item title="Building Hardware
| Doorware"] [one_half]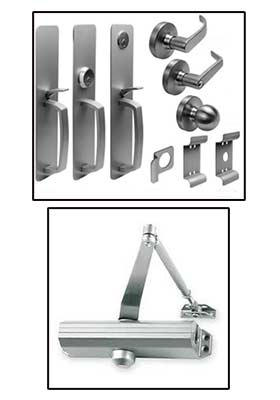 [/one_half] [one_half_last]
(Click a Logo to view their website)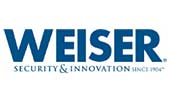 [/one_half_last] [/tab_item] [tab_item title="Building Material
Accessories"] [one_half]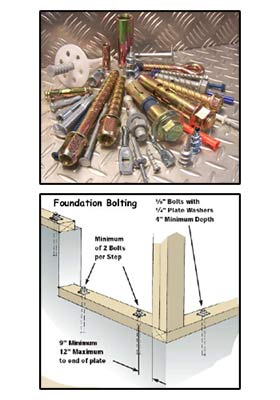 [/one_half] [one_half_last]
(Click a Logo to view their website)
[/one_half_last] [/tab_item] [tab_item title="Cedar Wood | Timber"] [one_half]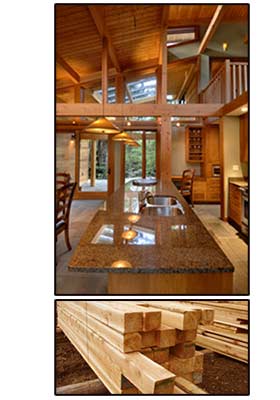 [/one_half] [one_half_last]
(Click a Logo to view their website)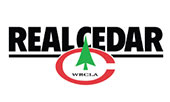 [/one_half_last]
[/tab_item] [tab_item title="Ceiling Tiles"] [one_half]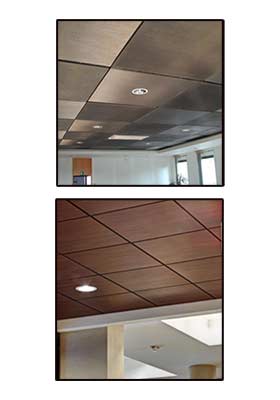 [/one_half] [one_half_last]
(Click a Logo to view their website)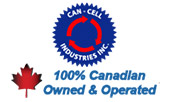 [/one_half_last] [/tab_item] [tab_item title="Concrete Products
& Accessories"] [one_half]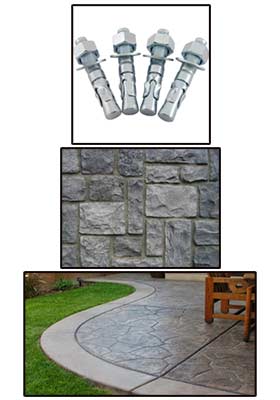 [/one_half] [one_half_last]
(Click a Logo to view their website)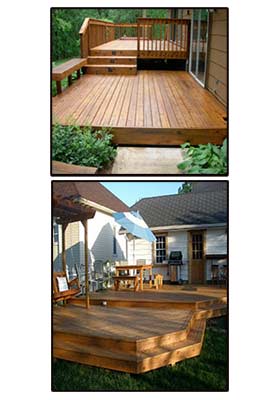 [/one_half] [one_half_last]
(Click a Logo to view their website)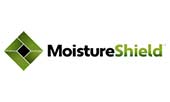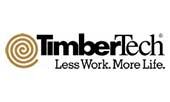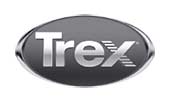 [/one_half_last] [/tab_item] [tab_item title="Doors & Windows"] [one_half]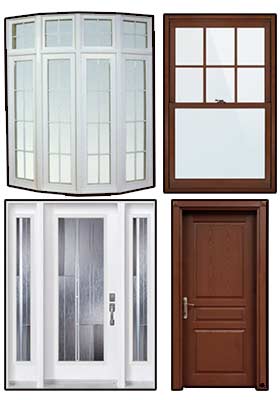 [/one_half] [one_half_last]
(Click a Logo to view their website)
[tabs style="left"] [tab_item title="X"]
Click A Tab to View Building Material Vendors
[/tab_item] [tab_item title="Drywall"] [one_half]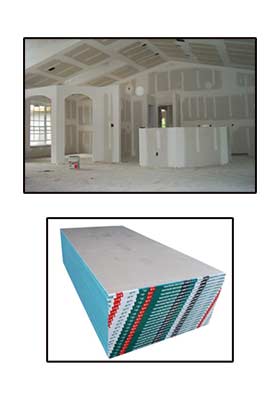 [/one_half] [one_half_last]
(Click a Logo to view their website)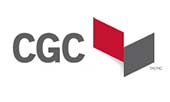 [/one_half_last] [/tab_item] [tab_item title="Fasteners
& Underlayment"] [one_half]
[/one_half] [one_half_last]
(Click a Logo to view their website)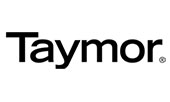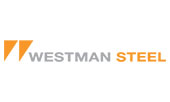 [/one_half_last] [/tab_item] [tab_item title="Fencing"] [one_half]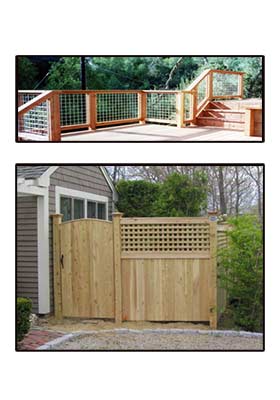 [/one_half] [one_half_last]
(Click a Logo to view their website)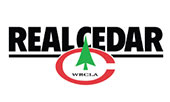 [/one_half_last] [/tab_item] [tab_item title="Flashing"] [one_half]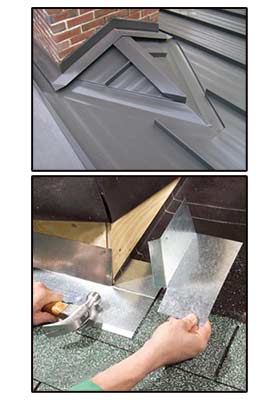 [/one_half] [one_half_last]
(Click a Logo to view their website)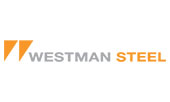 [/one_half_last] [/tab_item] [tab_item title="Flooring
| Floor Decking"] [one_half]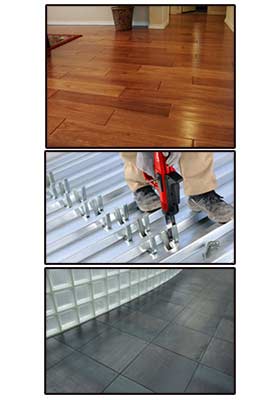 [/one_half] [one_half_last]
(Click a Logo to view their website)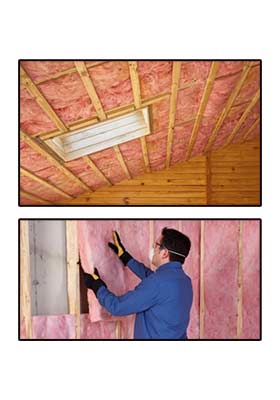 [/one_half] [one_half_last]
(Click a Logo to view their website)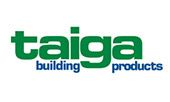 [/one_half_last] [/tab_item] [tab_item title="Landscaping
Materials"] [one_half]
[/one_half] [one_half_last]
(Click a Logo to view their website)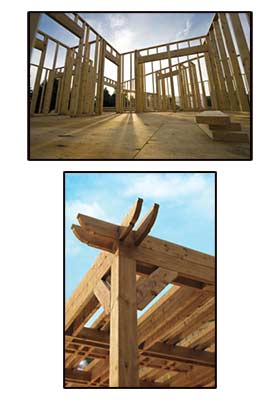 [/one_half] [one_half_last]
(Click a Logo to view their website)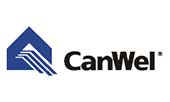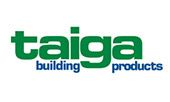 [/one_half_last] [/tab_item] [/tabs]
[tabs style="left"] [tab_item title="X"]
Click A Tab to View Building Material Vendors
[/tab_item] [tab_item title="Mantels"] [one_half]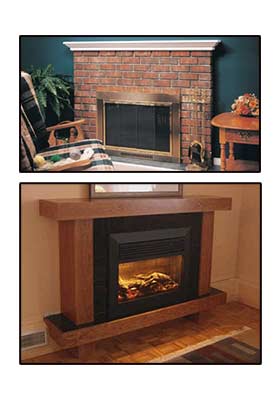 [/one_half] [one_half_last]
(Click a Logo to view their website)
[/one_half_last] [/tab_item] [tab_item title="Masonry"] [one_half]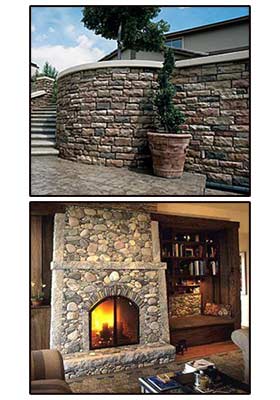 [/one_half] [one_half_last]
(Click a Logo to view their website)
| Interior Finishing"] [one_half]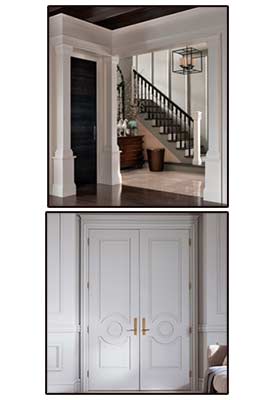 [/one_half] [one_half_last]
(Click a Logo to view their website)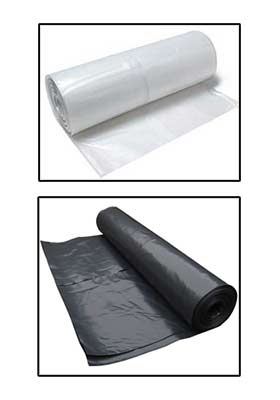 [/one_half] [one_half_last]
(Click a Logo to view their website)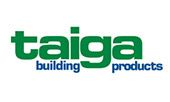 [/one_half_last] [/tab_item] [tab_item title="Plywood"] [one_half]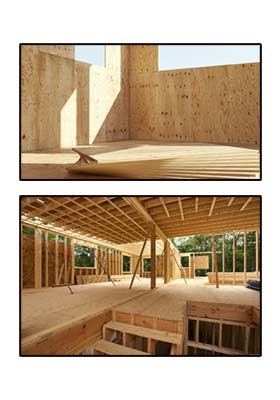 [/one_half] [one_half_last]
(Click a Logo to view their website)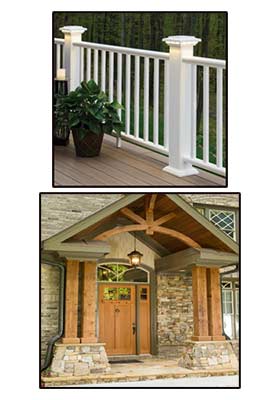 [/one_half] [one_half_last]
(Click a Logo to view their website)
[/one_half_last] [/tab_item] [tab_item title="Preserved Wood"] [one_half]
[/one_half] [one_half_last]
(Click a Logo to view their website)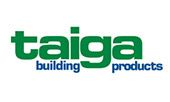 [/one_half_last] [/tab_item] [tab_item title="Railings | Spindles"] [one_half]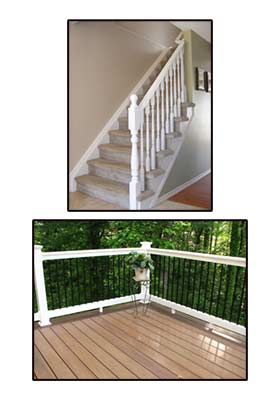 [/one_half] [one_half_last]
(Click a Logo to view their website)
Click A Tab to View Building Material Vendors
[/tab_item] [tab_item title="Roofing"] [one_half]
[/one_half] [one_half_last]
(Click a Logo to view their website)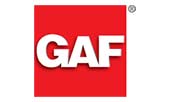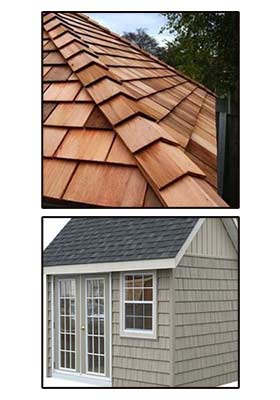 [/one_half] [one_half_last]
(Click a Logo to view their website)
[/one_half_last] [/tab_item] [tab_item title="Siding | Panels
| Cladding"] [one_half]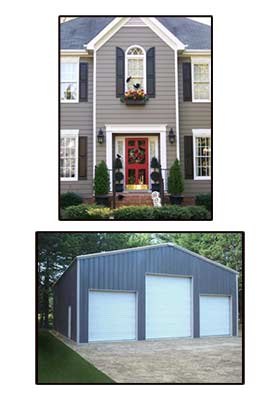 [/one_half] [one_half_last]
(Click a Logo to view their website)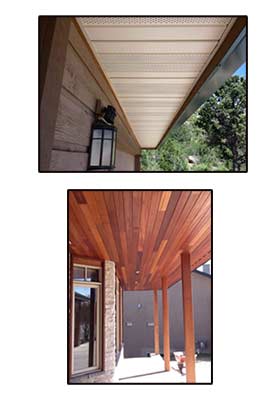 [/one_half] [one_half_last]
(Click a Logo to view their website)
[/one_half] [one_half_last]
(Click a Logo to view their website)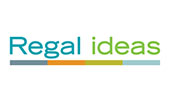 [/one_half_last] [/tab_item] [tab_item title="Stone | Stone Tiles"] [one_half]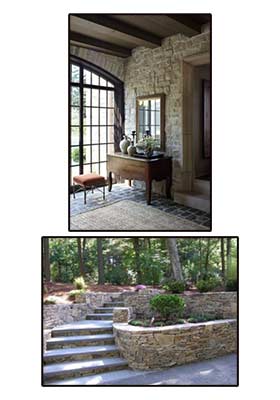 [/one_half] [one_half_last]
(Click a Logo to view their website)
(Interior/Exterior)"] [one_half]
[/one_half] [one_half_last]
(Click a Logo to view their website)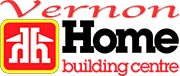 For Building Materials Not Listed here,
Please call or attend Vernon Home Building Center
[/tab_item] [/tabs]
Building Material Brand Information
[tabs style="left"] [tab_item title="X"]
Brand Names are listed Alphabetically
[/tab_item] [tab_item title="A-B"]
[accordions]
[accordion_item title="AFA Forest Products"]
In 1974, our company, AFA Forest Products Inc was founded by four colleagues and friends – Al Jack, Frank Ingoldsby, Al Young and Gord Pace, using three of their first initials to form the name of their venture. In its inception, with only one branch in Bolton, Ontario, the focus was on specializing in the distribution of construction plywood and lumber to the Ontario commodity market. Today, AFA, still a privately owned Canadian company, is truly coast to coast.
AFA prides itself in keeping up with today's trends and staying at the forefront of the distribution industry.
We are proudly 100% Canadian owned and operated. Our employees are respected and well regarded in the Canadian renovation, retail and industrial industry.
Hand-crafted products. Outstanding service. A history of expertise.
At All Weather Windows, we've been in the window and door manufacturing industry for over 37 years. We know a thing or two about great windows and doors. Prioritizing comfort. Lowering costs. Reducing environmental impact.
Specializing in beautifully-crafted windows and doors, we provide energy efficient, sustainable and weather-resistant solutions to Canadian homeowners, builders, dealers and contractors. Combine high quality product lines with a great warranty program and you've got a company that's equipped to meet customer needs.
Atticat is a brand of insulation. Owens Corning owns the Atticat brand.
If you're looking for smart, energy-saving insulation solutions, you've come to the right place.
Whether you're a homeowner or a building professional, you'll find information about Owens Corning PINK® FIBERGLAS® Insulation products, plus tools and resources to help you plan and install our products.
Since 1948, Barkman has manufactured concrete products for residential and commercial applications. Our product line includes a wide selection of pavers, retaining walls, steps, planters and site furnishings. We can also produce custom precast products for just about any need.
At Barkman we are committed to product quality and customer satisfaction. All Barkman products are guaranteed to meet or exceed the Canadian Standards Association (CSA) standards. We use only superior grade materials and employ stringent quality control measures throughout the manufacturing process to ensure a quality product every time. All Barkman products are guaranteed against manufacturing defects.
We service our clients from our own plants in Canada and Mexico, along with our affiliated EPS producers, distributors and agents, manufacturing and supplying products from the Atlantic to the Pacific.
BH Woodturning Ltd was founded in 1958. Within our 50,000 sq. foot facility our re-man and moulding departments are as extensive as our turning operation. We make our own handrails and mouldings to complement our line of turnings as well as producing products for the door and window industry.
Located on the west coast of North America, we are strategically placed in the heart of coastal hemlock, our largest and most popular wood source.
In 2014 BH Woodturning re-branded to BH Wood, acknowledging the many changes over the years into a more diversified wood company. We now serve the community with a full line of wood products, interior, exterior, in all parts of the home.
[/accordions]
[/tab_item] [tab_item title="C-F"]
[accordions]
[accordion_item title="Can-Cell Distributors"]
Can-Cell Industries Inc. is a service-driven distributor that specializes in building materials and builders' hardware products. Ever since our founding in 1976, Can-Cell Industries Inc. has been 100% Canadian owned and operated.
We understand how important the environment is and, as such, we distribute and produce many residential, commercial, and industrial products that help to conserve energy, which also saves our customers money. We are committed to quality, exceptional customer service, and providing our customers with competitively priced products.
CanWel Building Materials Group is one of North America's largest distributor of building materials and home renovation products serving the new home construction, home renovation and industrial market. CanWel also operates 9 wood preservation plants that produce quality treated wood products.
Through our distribution warehouses we provide a comprehensive range of building products to dealer/ lumberyard and home improvement centers. Builders and homeowners use our products primarily in new construction, repair and remodelling. We carry a full line of structural, exterior, interior, and specialty products that provide quality and value for all types of projects.
Owens Corning owns the Celfort brand of insulation.
If you're looking for smart, energy-saving insulation solutions, you've come to the right place.
Whether you're a homeowner or a building professional, you'll find information about Owens Corning PINK® FIBERGLAS® Insulation products, plus tools and resources to help you plan and install our products.
Through the responsible development of innovative and sustainable building products, CertainTeed has helped shape the building products industry for more than 110 years. Founded in 1904 as General Roofing Manufacturing Company, today, CertainTeed® is North America's leading brand of exterior and interior building products, including roofing, siding, fence, decking, railing, trim, insulation, gypsum and ceilings.
A subsidiary of Saint-Gobain, one of the world's largest and oldest building products companies, CertainTeed and its affiliates have more than 5,700 employees and more than 60 manufacturing facilities throughout the United States and Canada.
USG ( United States Gypsum Company) owns the subsidiary CGC (Canadian Gypsum Company)
CGC Inc. is a leading marketer, manufacturer and distributor of gypsum wallboard products, interior finishing materials and suspended acoustical ceilings in Canada.
Innovation is in our DNA. From SHEETROCK® Brand Gypsum Panels in the early 1900s, Fire Resistant (Type X) Gypsum Panels in the 1940s, Lightweight Metal Framing and Shaft Wall Systems in the 1960s, DUROCK® and FIBEROCK® Panels in the 1980-90s to the SHEETROCK® Brand Ultralight Gypsum Panels of today, we have shown ourselves to be leaders in moving the residential and commercial construction industry forward.
Our commitment to innovation and focus on you, our customer is driven by a desire to help architects, contractors and workers alike to not only build better structures, but to build a better world.
Emtek is a part of ASSA ABLOY, the largest lock manufacturing company in the world.
Emtek is dedicated to helping bring your personal style to life. Door hardware is more than a way to open, close, and secure a space. To us, it is an integral part of a room's design theme. It is an extension of your personal style and we want it to do more than blend in.
Emtek's products are a cut above in terms of craftsmanship and design. There is no predetermined combination of knobs, levers, rosettes and finishes; we let you mix and match according to your own taste.
Founded in 1981, Emtek has decades of experience creating door hardware. We keep our finger on the pulse of the market and regularly release new designs. Our style is current, but we never forget about the classics.
Stability
Fox Blocks Insulating Concrete Form Wall Systems provide an extremely energy efficient building envelope offering superior strength, sound, air quality, and well insulated walls. Fox Blocks ICF building blocks is a division of Airlite Plastics Company, The Company produces roughly 1.6 billion molded units a year.
Airlite Plastics is a privately held family-owned company which has been located in Omaha, Nebraska since 1946.We are proud of our history and our commitment to the timeless values of providing exceptional customer service, consistently delivering the highest quality products, collaborating with a team of experts to provide dynamic customer solutions and retaining a highly-skilled staff of approximately 675 employees.
Designer and Manufacturer of ICF Blocks
Airlite Plastics was one of the earliest molders to design and manufacture ICF blocks. Now, with 22 manufacturing locations spread throughout North America, we make it easier to get the product and simplify the logistics.
[/accordions]
[/tab_item] [tab_item title="G-K"]
[accordions]
[accordion_item title="GAF"]
Founded in 1886, GAF has become North America's largest manufacturer of commercial and residential roofing (Source: Fredonia Group study). Our success in growing the company to nearly $3 billion in sales has been a result of our relentless pursuit of quality, combined with industry-leading expertise and comprehensive roofing solutions.
When you are looking to protect the things you treasure most, here are just some of the reasons why we believe you should choose GAF:
Whether it's for residential or commercial roofing applications, professional installers have long preferred the rugged, dependable performance that only a GAF roof can offer.
Established in 1960 by George J. Bezdan, Geo. Bezdan Sales Ltd. originally served the fabrication and ironwork trades as a trusted source for architectural railing, gate and fence components. Quickly gaining a reputation for excellence in selection, product quality and customer service, Bezdan became the dependable choice.
Today, Bezdan is a leading provider of railing solutions and our dependability serves architects, designers, builders and their sub-trades. From contemporary to classic to unique, Bezdan is the source for railing solutions including stainless steel systems for glass railings, cable railing, ornamental components and much more.
Depend on the Bezdan name and align yourself with its high ideals and positive expectations.
The dependable choice, since 1960.
Home Hardware / Home Building Centre own the HomeCrete brand, providing quality products for your home building, repair and maintenance needs.
James Hardie is America's #1 brand of siding. Our investment of over $200MM in R&D has led to many product advancements. Our virtually nail less trim technology, realistically patterned products like shingle and plank and factory finished paint process offer the ultimate in unrivaled durability, low maintenance and beautiful design.
Our Products
Exterior Products: HardiePlank Lap Siding, HardieShingle Siding, HardiePanel Vertical Siding, HardieTrim Boards, HardieSoffit Panels, Artisan Exterior Design
Interior Products: HardieBacker 1/4″ Cement Board, HardieBacker 500 Cement Board.
JELD-WEN was founded by Richard "Dick" Wendt, an entrepreneur at heart, who learned the art of managing a manufacturing company under the tutelage of his father, Caradco executive Lester Wendt.
One secret of the initial success of JELD-WEN was the company's resourcefulness and deliberate decision to use for a high-value purpose every last bit of raw resource that entered its doors, a philosophy that still stands true today.
JELD-WEN offers a variety of products that can meet many local green building provisions and which may contribute to a project's certification under nationally recognized programs.
Our exotic hardwoods were first discovered in 1991 when founder, Jim Labelle, was on a cruise vacation that year. Being an experienced contractor and journeyman carpenter, he knew he was standing on something that was not only luxurious, but would be able to handle the extreme conditions in Canada.
Many individuals are beginning to recognize and understand the value of using this luxurious wood in and around their homes. Our exotic hardwoods can be used for anything exterior or interior. Decking, fencing, siding, soffit, fascia, interior hardwood flooring, and much, much more!
Our hardwoods are stocked year round in Vancouver, Calgary, and Toronto. But we can ship anywhere across Canada. We have over 30 years of experience and can provide expert advice on any type or size project, you won't be able to find a more passionate and experienced staff in the Kayu hardwoods.
Since its formation in 1959 as an expanded polystyrene (EPS) manufacturing company, Mansonville Plastics (BC) Ltd. has always been committed to service and quality as its hallmarks. We have reaffirmed our commitment to service and quality in our everyday relationships with our clients.
With a diversified and well rounded portfolio of EPS products, our customer force has a great number of choices, to respond to the business needs of their clients.
Over the past 50 years, our group of companies has grown.
Today, our EPS manufacturing facility is one of the largest and most modern facilities in Western Canada, situated on 10 acres of land in Surrey, British Columbia.
In 2002, Korolite Engineered Panel Structures Ltd. (KEPS) became part of the Mansonville Group, specializing in the manufacturing of insulated steel panels referred to as K-Lock Panels.
Click To View Korolite Webpage
Click To View Mansonville Website
[/accordion_item]
[/accordions]
[/tab_item] [tab_item title="L-M"]
[accordions]
[accordion_item title="Lance Bissett Ltd"]
Founded by Mr. Lance Bissett in 1929, Bissett Fasteners has grown from a single location in Vancouver to Canada's largest privately-held distributor of construction fasteners and related accessories for professional users. Still headquartered in Vancouver, Bissett has 11 locations across the country from British Columbia to Nova Scotia.
Bissett Fasteners carries an extensive array of high quality fastening systems for wood, concrete, and steel.
Founded in 1978, Lynden Door is a family owned and operated business that has become one of the leading producers of residential, commercial and architectural doors in the Western U.S. and Canada. A trusted family owned supplier of residential, commercial and architectural interior flush wood doors.
A market leader in interior doors, Lynden Door manufactures for every possible interior door need—all under one roof in our Washington state family-owned facility.
Simply stated, Masonite doors will make your home more beautiful.
They possess a distinctive style and flare that can accent a décor and even become the focus of a room or the exterior of your home. They provide arresting beauty, lasting durability and timeless performance.
Masonite is known worldwide for innovation, quality products, exceptional customer service and a commitment to excellence. Over 80 years of dedication to innovation, technical advancements and customers make Masonite the brand that builders, remodelers and consumers choose when creating homes of distinction.
Since our beginnings as a small family-owned business in 1926, we have expanded our offering, honed our craft and cultivated a passion for design and innovation. Our dedication to creating high-quality, finely crafted architectural elements has helped us grow to become the largest supplier and manufacturer of solid wood and composite moulding in North America. And that dedication still drives us today.
We believe every detail is as important as the next, and we go to great lengths to ensure that from the time we acquire raw materials to the time our product is installed and enjoyed, it meets the highest standards for quality and design.
MoistureShield® decking products make the great outdoors even greater by inspiring care-free living while making a statement. Built to be tough yet beautiful, our durable composite decks outperform and outclass your run-of-the-mill composite, maintenance-heavy wood or plastic-like PVC decks. This innovative vision is why in our long history, we've never had a field failure. And it's why we proudly stand behind the best warranty in the industry.
[/accordions]
[/tab_item] [tab_item title="N-R"]
[accordions]
[accordion_item title="National Concrete Accessories"]
With over 45 years of experience, National Concrete Accessories (NCA), is Canada's leading manufacturer and distributor of concrete accessories. With 15 branches across Canada, including manufacturing plants in Toronto and Edmonton, we are your one-stop shop for concrete form hardware, accessories and construction products.
Specializing in product variety, quality and superior service, we distribute a complete line of construction and restoration products, including tools & equipment, decorative concrete, and building envelope products.
NCA is committed to:
Deliver exceptional value to our customers,

Innovation and quality products,

Technical support and design assistance,

Superior customer service and satisfaction.
Prime Window Systems, the new standard in quality and performance, with premium vinyl windows and doors for new construction and replacement.
We control each step of the manufacturing process to ensure that every product we sell is of the highest quality, right down to its smallest component. Our commitment to quality—and to exceptional customer service—allows us to create energy efficient, easy care windows that lower energy costs and lend lasting, classic beauty to any home.
There are two companies that provide stone products. Quality Stone and InStone Distribution.
Quality Stone
Quality Stone takes pride in being a leader in the paneled stone industry. Our primary focus is in creating the most realistic, highest quality, installer friendly stone panels on the market.
Quality Stone has all of the beauty of real stone, but is quick and easy to Install, eliminating the expense and hard labour of cement and mortar. Quality Stone is 100% inert, non-toxic, non-gaseous, odor free and Built Green.
InStone Distribution
Behind every creative product InStone delivers is our conscience. We try to create and source products that are environmentally, socially, and economically responsible. We support North American business, fair labour practices around the globe, skilled labour over mass production, and products that lower eco-impact.
Every product we carry has a story and purpose, and we are proud to make these accessible to as many people as possible.
Click To View Quality Stone Website
Western Red Cedar Lumber Association owns the "Real Cedar" brand and the Still Creek Forest Products company.
The Western Red Cedar Lumber Association is a Vancouver (Canada) based non-profit association representing 27 quality producers of Western Red Cedar lumber products in British Columbia, Washington, Oregon and Idaho.
Founded in 1954 and known as "the voice of the cedar industry"-the WRCLA operates customer service programs throughout Canada and the United States to support its members' cedar products with information, education and quality standards.
Innovation runs deep at Regal Ideas. Over 30 years ago, the company opened its doors with one product line, Regal Aluminum Railing. Today, Regal ideas is the industry leader and has become the largest and most renown brand of aluminum railing in North America and around the globe.
From Inspiration and Innovation to Safety and Durability, Regal Ideas spends an extensive amount of time researching, developing and evolving it's product mix to bring innovative products that inspire homeowners, contractors and architects.
The best dressed decks wear Regal ideas!
Offering the best mantels for your home or business. We assist you from purchase to installation, ensuring the highest quality work.
Rocky Mountain Stoneworks was founded in 1999 by Robert McIntosh. With over 35 years experience in the concrete industry, Mr. McIntosh recognized a need for manufactured stone with high levels of quality and good value. Rocky Mountain Stoneworks answered this need and began with a few masons purchasing products in the Lower Mainland of British Columbia.
Rocky Mountain Stoneworks product has been a big part of many award-winning homes-such as in the Street of Dreams tour-and was used for the Canada House at the Turin Winter Olympics.
The ROCKWOOL Group is the world's leading manufacturer of stone wool insulation. We offer a full range of high-performing and sustainable insulation products for the construction industry.
Our insulation products are based on innovative stone wool technology and today we are the world's leading manufacturer of stone wool insulation. The ROCKWOOL group also includes a range of sister companies delivering specialist solutions for the horticultural, marine and offshore sectors.
[/accordions]
[/tab_item] [tab_item title="S-T"]
[accordions]
[accordion_item title="Schlage"]
A lot's changed since Walter Schlage opened his first shop in 1920. At the same time, a lot hasn't. We're still meticulous designers, painstaking engineers, and proud craftsmen. Nearly a century later, we're proud to grace your doors with a growing menu of stylish, top-grade hardware.
DOW owns the Styrospan brand.
As a global leader in building materials for more than seven decades, Dow understands the trends and challenges of the construction industry.
We're continually working to meet builders' needs through advocacy; building expertise and innovative solutions for increased sustainability; easier installation; greater occupant comfort; improved health and safety; enhanced durability; and reduced energy and materials use.
In 1973 a dedicated group of experienced lumbermen founded Taiga with one idea in mind — simply to provide better customer service than the competition — this concept has been the cornerstone of the Company ever since.
Today, Taiga is the leading independent wholesale distributor of building materials, and has 15 distribution centres in Canada and 2 distribution centres in Northern California, USA and 6 reload stations in Eastern USA — this ensures that a standing inventory (specific to each market) is always available.
Taiga is committed to being North America's most reliable and efficient distributor of building products.
Built on a solid reputation of quality, design and service, Taymor is one of North America's leading architectural hardware designers and distributors. Family owned since 1948, the same enduring values that motivated founder Jake Zalkowitz, inspire our company today. Our commitment to our people and to our customers is at the heart of our offering, which underlines our award-winning emphasis on quality, affordability and unparalleled value and service.
We simplify selection with unique coordinated collections that inspire and make it easy to harmonize design throughout your home. Developed and manufactured to stringent quality standards, our interior and exterior doorware, bathware, and faucets, go beyond the design to offer smart choices for your home.
TimberTech® is a division of Azek Building Products.
TimberTech®, a premier low maintenance, high quality and durable outdoor building products brand, is featured in the winning design of Archadeck Outdoor Living's Design Excellence competition.
TimberTech has established itself as one of the world's leading manufacturers of durable, low-maintenance, high quality capped and traditional wood-plastic composite decking, railing and fastening solutions.
TimberTech brand, synonymous with quality, is recognized worldwide as the decking pioneer who continues to raise the bar on decking and railing. And, with nearly two decades of roots firmly planted in outdoor innovation, there appears no need to change this successful formula.
Since 1996 Trex has invented, defined and perfected the composite deck category, becoming the world's largest manufacturer of wood-alternative decking products. Never content to settle, we continue to make strides in outdoor engineering, melding innovation with environmental responsibility and beautiful form with powerful function.
Today we offer the industry's widest array of high-performance composite products, which are available in more than 42 countries around the world.
We lead the way in applying our proprietary technology to a wide variety of outdoor applications for low-maintenance, luxurious outdoor living.
Operating since 1983 with humble beginnings in Vancouver BC as a manufacturer of decorative glass inserts for steel door fabricators, Trimlite has evolved into a manufacturer and distributor of exterior & interior doors, decorative door glass and millwork products for the building materials industry.
With glass and stile-and-rail wood door manufacturing facilities in Asia and distribution locations in Canada and the USA, Trimlite strives to provide the best door and glass products in the industry.
[/accordions]
[/tab_item] [tab_item title="U-Z"]
[accordions]
[accordion_item title="Weiser Lock"]
Weiser is a recognized leader in innovation and product development providing high quality Fashion Doorware™ and offering a variety of solutions for both consumers and dealers.
Quality and security are an integral part of every product. Knowing that all Weiser products will function properly and provide the added protection and security you expect, allows you to choose from a number of stylish products with confidence. After all, we've been doing this for over 100 years. Although times and styles have changed, Weiser is right there keeping a finger on the pulse of consumers' needs.
For over 34 years, Westform Metals Inc. has prided itself on being a close-knit family business dedicated to fast service and quality products designed to meet the growing needs of our customers.
Westform specializes in many profiles – from residential to agricultural and commercial structures – we can cover it all. Our forming mills enable us to produce profiles to meet the construction, environmental and design needs of today's building structures. All of our panels are pre-coated steel and cut to length at our warehouse.
WESTMAN STEEL is one of Western Canada's largest manufacturers of premium steel products. Through continued innovation, improved product quality and effective support material, WESTMAN STEEL is building a solid foundation for helping our customers make their own unique Statements in Steel.
For over 35 years, WESTMAN STEEL has answered the call of customer demands by pursuing technological and innovative designs for our steel products.
We are setting and securing our place in history by setting new standards and manufacturing and distributing products that create STATEMENTS IN STEEL for all Agricultural, Commercial and Residential applications.
Our wide range of product and service offerings allows all of our partners the ability to earn more on their projects by choosing the specific Woodtone products and services that suit your needs. Whether you are a builder looking for customized solutions and elevated curb appeal, or a wholesaler/distributor looking for a product that is reliable and available, we are capable of delivering.
Our partners can count on us. We do what we say we are going to do. The products we deliver consistently live up to, and exceed, partner expectations. We have a rare commitment to relationships and a unique approach to sales. We are a fun and enthusiastic team who are committed to being there, in the field with our partners, to help solve their challenges and provide the best value.
[/accordions]
[/tab_item] [/tabs]
Your Personal Contact For Building Material Products
(Click | Tap – Business Card to Enlarge)
[one_third]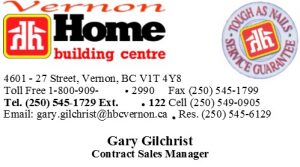 [/one_third] [one_third]
[/one_third] [one_third_last]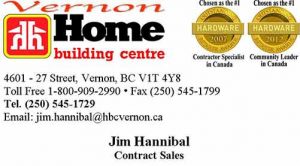 [/one_third_last] [one_third]
[/one_third] [one_third]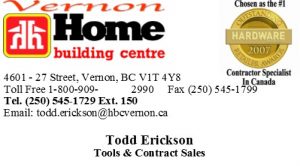 [/one_third] [one_third_last]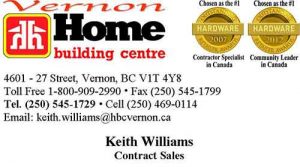 [/one_third_last]