Brands For Electrical Products at Home Building Centre
[one_half] [tabs style="left"] [tab_item title="X"]
Click a brand name
[/tab_item] [tab_item title="Atron"]
View more Atron Products at Home Hardware.
[/tab_item] [tab_item title="Beldi"]
View more Beldi products at Home Hardware.
[/tab_item] [tab_item title="CanadaWire"]
View more Canada Wire products at Home Hardware.
[/tab_item] [tab_item title="Canarm"]
View more Canarm products at Home Hardware.
[/tab_item] [tab_item title="Cooper
Bussman (Eaton)"]
View more Cooper Bussman (Eaton) products at Home Hardware.
[/tab_item] [tab_item title="Designer's
Edge"]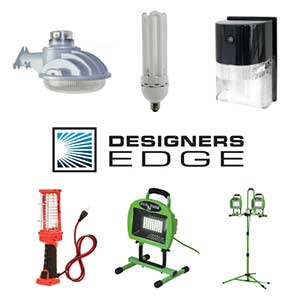 View more Designer's Edge products at Home Hardware.
[/tab_item]
[tab_item title="Galaxy"]
View more Galaxy products at Home Hardware.
[/tab_item] [tab_item title="Heath
Zenith"]
View more Heath Zenith products at Home Hardware.
[/tab_item] [tab_item title="Highnet
Energy"]
Click image to view more Highnet Energy products
[/tab_item] [/tabs] [/one_half] [one_half_last] [tabs style="right"] [tab_item title="X"]
Click a brand name
[/tab_item] [tab_item title="Liteline"]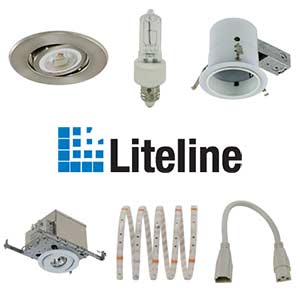 View more Liteline products at Home Hardware.
[/tab_item] [tab_item title="Lithonia"]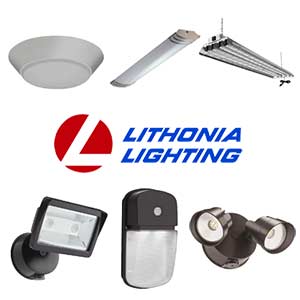 View more Lithonia Lighting products are Home Hardware.
[/tab_item] [tab_item title="Nitor"]
Click image to view more Nitor products
[/tab_item] [tab_item title="Philips"]
View more Philips products at Home Hardware.
[/tab_item] [tab_item title="Reactor"]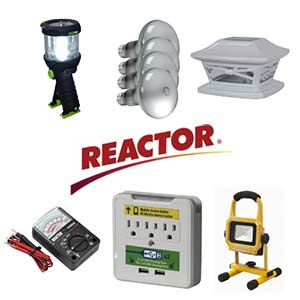 Click image to view more Reactor products
[/tab_item] [tab_item title="Seagull"]
View more Seagull Lighting products at Home Hardware.
[/tab_item] [tab_item title="Square D"]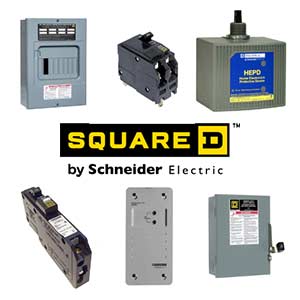 View more Square D products at Home Hardware.
[/tab_item] [tab_item title="Woods
(Coleman Cable)"]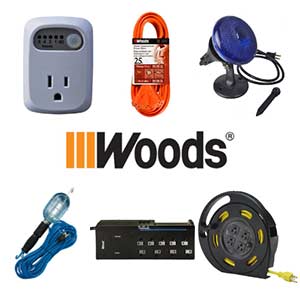 View more Woods products at Home Hardware.
[/tab_item] [/tabs] [/one_half_last]
Electrical Brand Information
[one_half]
[accordions]
[accordion_item title="Atron"]
Atron was established in the early 1980's as a North American manufacturer of decorative electrical products and house ware / hardware solutions.
With over 2000 SKUs in inventory, Atron has become a leading manufacturer of decorative consumer electrical products.
Atron's Objectives
To maintain consumer satisfaction through our products and service

To build a greater partnership with retail customers to generate strong sales
We have further earned success and profit for our retail partners by practicing ethical and trustworthy business in the specialty lighting and electrical industries. By recognizing existing and shifting market trends and through proactive market analysis, we strengthen our industry leadership, brand, quality and production capabilities, meeting the consumer's needs with confidence.
Privately owned since 2005, our mission is to offer the best quality products at the best possible price to the retail market. Geared to develop and produce exclusive lines of products as well as branding and packaging, we offer a complete selection of interior and exterior lighting products.
All our products are designed and developed in Canada, and produced in China. We offer to built and create fixtures and lighting products to answer the need of the markets ever growing demands.
View Beldi's Website
[/accordion_item] [accordion_item title="Canada Wire"]
Manufactured by Canadians for Canadian Conditions
We are a Canadian owned full line wire provider to the Canadian landscape. The Canada Wire brand has been by trusted by builders, home owners and industries for more than 100 years and we continue that tradition by offering the best Canadian made building wire for our Canadian market. From building wire, to residential extension cords and accessories, Canada Wire provides wires built for the unique Canadian landscape. By ensuring reliable products and distribution, we are securing the future of wiring.
Supplying Residential, Commercial and Agricultural Markets with Quality Products and Exceptional Service since 1964. Inspirational and innovative residential and commerical lighting.
Eaton's Bussmann Division
The Bussmann division is part of the electrical business of Eaton. Acquired by Eaton in 2012, the Bussmann Division leads in critical circuit protection, power management and electrical safety. Eaton is committed to the development, manufacturing and marketing of innovative circuit and power electronics protection, overvoltage protection, as well as power management solutions for industrial, electronics, alternative energy and high reliability markets.
With nearly a 100-year history of innovation, the Bussmann division has set the standard for circuit protection in the global market.
Eaton manufactures and markets a wide variety of North American and European-styled fuses for the electrical and electronics industries, plus inductors for electronic applications. Eaton also offers engineering, training and testing services focused on downtime reduction, workplace safety and code compliance.
View Cooper Bussman (Eaton) Website
[/accordion_item] [accordion_item title="Designers Edge"]
In April 2011, Coleman Cable completed the acquisition of The Designers Edge. The Designers Edge/Coleman Cable combination links the newest in lighting technology and products with the Coleman Cable (CCI) family of leading brands.
For over 24 years, The Designers Edge has built a reputation as an innovator of high quality , uniquely designed worklights, motion activated lighting, security lighting and landscape lighting products. We hold many patents, as well as, receiving numerous industry awards for our product designs and packaging.
Galaxy Lighting has an extensive range of energy efficient residential and commercial lighting products, as well as a wide range of interior and exterior lighting. Whether you are a residential customer looking for new ideas, or a designer with specific needs, we have something to surely light up your life.
Galaxy Lighting was established by the Lee family in 1986 to provide an alternative source of readily available affordable builders lighting products for the lighting showrooms in Western Canada.
Our product, diversity, quality and service has enabled us to become one of the leading lighting suppliers in Canada and the U.S. Galaxy Lighting continues to aggressively expand its customer base in North America by offering a broad range of readily available, well priced lighting products to the lighting industry.
HeathCo is the manufacturer and marketer of Heath®Zenith branded products. Through innovation we have compiled a large portfolio of patented technologies and products giving us the competitive edge as an industry leader in the intelligent lighting and door chime markets.
The HeathZenith brand of products is sold in over 10,000 retail outlets worldwide including home centers, hardware stores, lighting showrooms, wholesale clubs and mass merchants.
HeathCo's drive to innovate, design and build quality products for our customers is the cornerstone to our success.
[/accordions]
[/one_half] [one_half_last]
[accordions]
[accordion_item title="LED Bright's Choice (Highnet Energy)"]
LED Bright's Choice is a brand developed and owned by Highnet Energy Inc. Highnet Energy's mission is to bring the already proven benefits from the technology and communications sectors to the energy sector.
LED Lighting is proven technology which requires the right products and education to expand coverage and achieve the beneficial results. Everyone on the planet would have LED lighting, saving 90% of their lighting energy costs, having a cleaner and safer environment and helping save the planet, but for two things;
The first is access to affordable quality LED light bulbs and the second is the knowledge that they exist and can benefit the individual and the planet. Highnet Energy's mission is to make this a reality and help everyone on the planet understand and achieve the benefits.
Liteline Corporation was established in 1979. Steve Silverstein, Liteline's founder and president offered distributors the simple service of small run custom fabrication with quick delivery. 30 years later we are the industry leader in custom lens fabrication in Canada. The secret to success was simple, offer a service people want at a level of quality they need at a price that makes them competitive. This mantra of "Price, Quality and Service" has guided our company to grow into a recognized industry leader in every product category that we manufacture and sell.
We manufacture complete lines of residential and commercial lighting fixtures, HID security lighting, Lamps, Die Cast aluminum outdoor boxes, Wiring Devices and of course Lenses and Louvers.
Lithonia Lighting, an Acuity Brands Company, has delivered the Best Value in Lighting® for more than 60 years, providing the industry's broadest line of commercial, industrial, institutional and residential fixtures.
Our products have always been known for quality, reliability and solid performance, making Lithonia Lighting the most specified brand in the lighting business.
In addition to product strength, superior customer service has long been a hallmark of Lithonia Lighting. From product specification and selection through delivery and beyond, our people are committed to making it easy for you to get the products and the information you need, when you need them.
At NITOR we aim to offer nothing but the best to our customers. We provide a wide range of LED products that are individually suited for every kind of application. Quality and value are something everyone deserves in a society where we are constantly looking for ways to improve the quality of life. With traditional lighting fixtures and lamps being outdated and inefficient, we focus purely on the design and manufacture of LED lamps that are built to perform and impress.
Our customers are what inspire us to stop nothing short of excellence when it comes to creating sustainable eco friendly lamps that save energy and our planet simultaneously.
Innovation is a key motivating factor in the energy efficient lighting industry. With new technology and revolutionary LED chips constantly being introduced to the market, we make it our priority to stay on top of this fast changing industry. NITOR is constantly designing and engineering state of the art LED products that are suitable for each application. With the highest standards and partnerships from UL & Energy Star, we only offer our products on the market when they have been tested to perfection and are ready for use.
Lighting systems from Philips help people feel comfortable, productive, and safe. They beautify spaces and transform environments. Our lighting systems combine world-class traditional and LED luminaires with analog and digital controls that let you to deliver exactly the right illumination experiences, whenever and wherever you need them.
As leaders in the LED technology revolution, we create lighting systems that prioritize energy efficiency, sustainability, and operational cost reduction. We focus on improving the livability and effectiveness of indoor and outdoor environments, providing everything from functional general illumination to spectacular color-changing experiences that enhance your brand, encourage social interactions, and revitalize communities.
Reactor is a brand owned by Home Hardware / Home Building Centre.
[/accordion_item] [accordion_item title="Seagull Lighting"]
No other company can match our record for producing decorative and functional lighting and ceiling fan products that influence the marketplace. Our brands are asked for by name, known for their quality and trusted by professional electricians, homebuilders, architects, specifiers and consumers to be the best.
Our corporate goals are simple: We aim to be the brands of choice for the end user of our products; the supplier of choice for our distributor and utility customers; and the employer of choice for our employees.
To help us achieve these goals, we've created a culture where every employee shares the responsibility for customer satisfaction. Every day, everywhere, every interaction is an opportunity to differentiate ourselves and improve our value proposition. To capture these opportunities, we focus on the fundamentals – reliable and innovative products, best in class customer service, disciplined financial management, and a willingness to listen, learn and think out of the box when addressing the challenges of today's competitive environment.
Schneider Electric offers integrated energy management solutions for the energy and infrastructure industries, industrial processes, building automation and data centers. Square D® is a global brand of Schneider Electric for NEMA-type electrical distribution and industrial control products, systems and services.
In the United States, Schneider Electric is best known by its flagship Square D™ brand. Schneider Electric, the global specialist in energy management, offers integrated solutions making energy safer, more reliable, more efficient, more productive and more green in the energy & infrastructure industry, data centers & networks, buildings and residential markets.
Innovation is nothing new to Schneider Electric and Square D products. Without our quality, innovation and reliability, we would not have made it this far. We attribute much of our success to our customers and work every day to ensure our bright futures together.
Coleman Cable completed the acquisition of Woods Industries, including Woods US and Woods Industries (Canada) Inc in 2007. Coleman Cable and Woods combine to continue as a leader in product innovation, packaging design and merchandising for a wide variety of electrical corded products, bulk electrical and electronic wire, surge protectors, garden lighting, timers and other accessory items for the consumer. Now the family of prominent brands include; American Contractor, Yellow Jacket, RoadPower, Moonrays and Fire Shield, to name just a few.
For more than 75 years, Woods has been a leading developer of electrical products for consumers and professional contractors. Woods has an extensive record as an innovator in product development, packaging and retail displays, collaborating with our customers to deliver quality products to retail.
[/accordions]
[/one_half_last]
Your Contact For Our Electrical Products
[one_half] [/one_half] [one_half_last]
[/one_half_last]