[one_half] [tabs style="left"] [tab_item title="X"]
Click a Brand name for Product Types
[/tab_item] [tab_item title="Builder's Hardware"]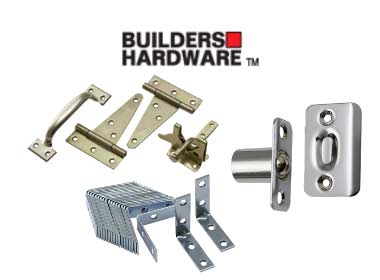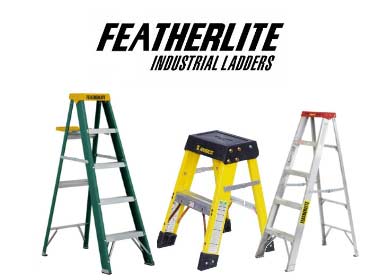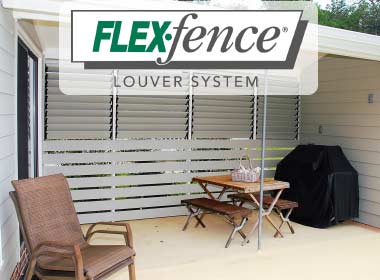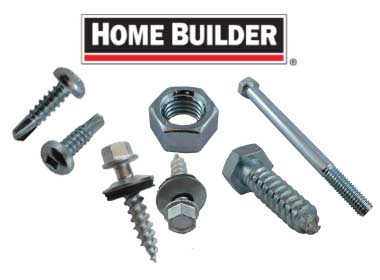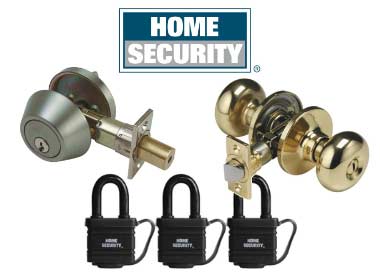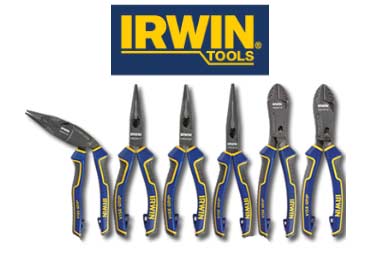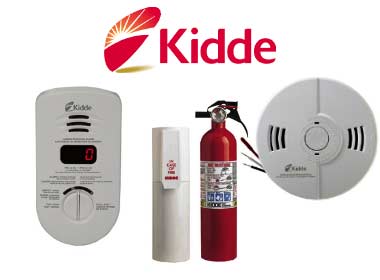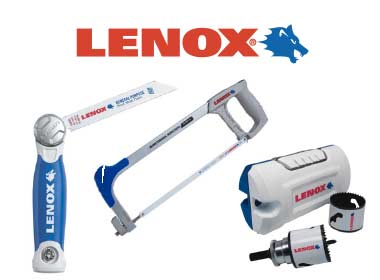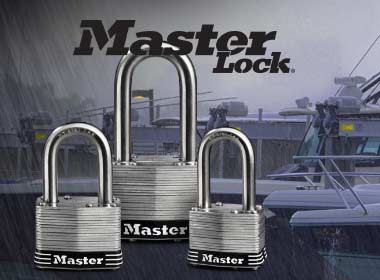 Click a Brand name for Product Type
[/tab_item] [tab_item title="Milwaukee Tools"]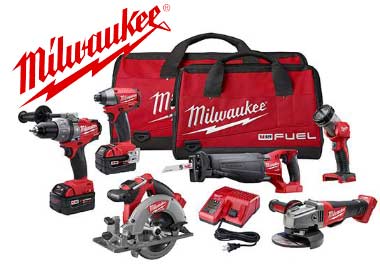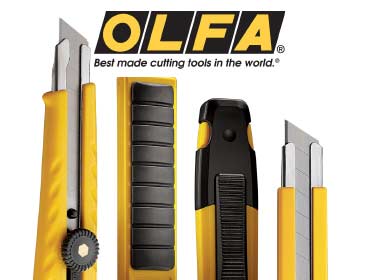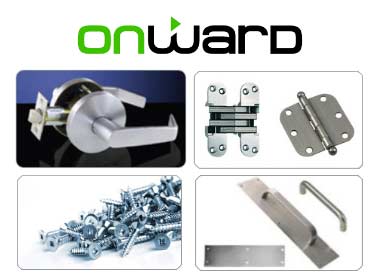 (Click the Image to View Reliable Fastener products)
[/tab_item] [tab_item title="Richelieu"]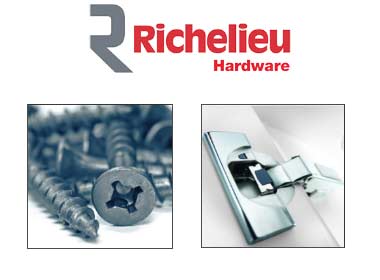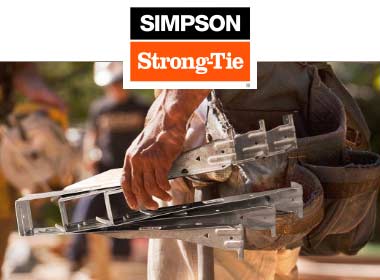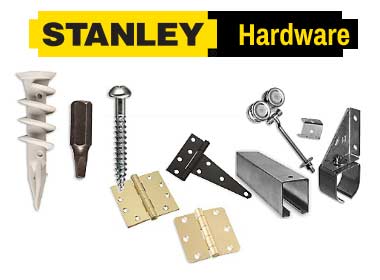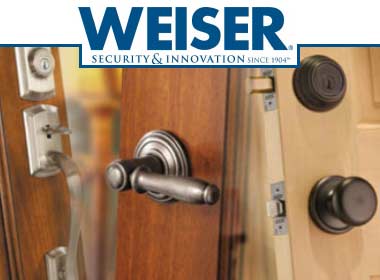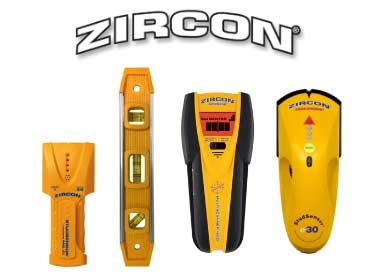 Brand Information
[tabs style="left"] [tab_item title="X"]
Brand Names are listed Alphabetically
[/tab_item] [tab_item title="A-H"]
[accordions]
[accordion_item title="Builder's Hardware"]
Home Hardware / Home Building Centre own the Builder's Hardware brand, providing you with quality products.
Since 1949, our Featherlite name has been synonymous with, quality, dependability and durability within the Canadian Industrial ladder market. With world class technology and products, and a strong commitment to Best-in-Class Customer support, Featherlite is the best choice.
FLEX•fence is a division of Consolaid Inc., a private corporation located in the Greater Toronto Area. Led by Joel Meyers, an award winner and innovator in the consumer product development and invention field. Consolaid specializes in transforming basic ideas into viable products and successfully launching them into the marketplace.
FLEX•fence components are made from exterior grade plastics and designed to work with 1″ x 6″ fencing boards. FLEX•fence can be painted with plastic compatible paint. FLEX•fence has been independently tested. The results of Independent Product Testing ASTM E330-02 (2010) can be found on the Hardware Section of our website.
Home Hardware / Home Building Centre own the Home Builder brand, providing you with quality products.
Home Hardware / Home Building Centre own the Home Security brand, providing you with quality products.
[/accordions]
[/tab_item] [tab_item title="I-L"]
[accordions]
[accordion_item title="Irwin Tools"]
IRWIN TOOLS manufactures and distributes professional grade hand tools and power tool accessories worldwide for trade professionals who demand superior performance and durability on the job. IRWIN TOOLS' brand portfolio features user-preferred category leaders such as IRWIN®, Vise-Grip®, Marathon®, Quick-Grip®, Speedbor®, Strait-Line®, Marples®, Unibit®, and Hanson®.
For over a century, innovation has been the hallmark of IRWIN TOOLS. Beginning in 1885, with the development of the first IRWIN Auger Bit, and progressing with the introduction of Vise-Grip Locking Tools, SPEEDBOR Flat Bits, MARATHON Saw Blades, and QUICK-GRIP Bar Clamps, IRWIN has been at the forefront of the industry, creating superior tools for the professional tradesman.
In 1917, Walter Kidde founded the Walter Kidde Company, which produced the first integrated smoke detection and carbon dioxide extinguishing system for use on board ships. This invention marked just one of many firsts that would help make the world a safer place to live and define a nearly 90-year history of industry leadership.
Walter Kidde, a pioneer in early smoke detection and fire suppression, Kidde is the world's largest manufacturer of fire safety products. Each day, we work to expand upon our legacy of innovation, providing advanced solutions to protect people and property from fire and related hazards.
Today, Kidde products are found in homes and businesses around the globe. Our smoke and carbon monoxide detectors help prevent injuries and minimize damage by alerting people to dangers earlier. Our wide range of fire extinguishers equips people to stop the spread of fires before they cause catastrophes. Our escape ladders and other safety accessories bring peace of mind to homeowners. And our key security solutions provide convenience and safety in countless applications.
Our company began in 1915 with a 10 employee team and a passion for bringing customers hacksaw blades that cut faster and lasted longer. Now, more than 90 years later, our passion hasn't changed—but our team has grown to more than 900 people who manufacture and market the LENOX products in more than 70 countries.
Our dedicated R&D staff is among the largest, most experienced in the world. If there's a way to engineer more performance into tools, we'll find it. We start with your real-world needs. Our in-depth knowledge of what you're cutting and how you're cutting it, allows us to offer you the best tools for the job.
[/accordions]
[/tab_item] [tab_item title="M-R"]
[accordions]
[accordion_item title="Master Lock"]
Master Lock is recognized around the world as the authentic, enduring name in padlocks and security products. Since our founding in 1921, we have worked hard to earn and maintain the trust of our customers by delivering on our promise of strength and quality and by continually setting new standards for lock design, application and performance.
As the largest global manufacturer and marketer of padlocks, we continue to build our founder's passion for innovation, quality, and compelling value into our expanding lines of security solutions. Master Lock is a part of The Master Lock Company.
For over 85 years, Milwaukee has led the industry in both durability & performance. With an unwavering commitment to the trades, we continue to deliver innovative solutions for increased productivity.
Milwaukee has a commitment to quality remains steadfast, although the way that quality is ensured has changed drastically. Quality is designed in, using state-of-the-art technologies and sophisticated manufacturing techniques.
Products include the legendary SAWZALL® reciprocating saws, M12, M18 & M28™ LITHIUM-ION cordless tools, HOLE-HAWG® drills, portable band saws, circular saws, driver drills, hammer drills, rotary hammers, grinders, sanders. Accessories include SAWZALL® blades, SWITCHBLADE® self-feed bits, BIG HAWG® hole cutters, THUNDERBOLT® drill bits plus many more.
A GLOBAL COMPANY
From bakeware, dinnerware, kitchen and household tools to range-top cookware, storage and cutlery, World Kitchen, LLC., and its affiliates manufacture and market brands known and trusted around the world.
Look in any household and you will likely find examples of both innovative and timeless products proudly bearing our brands:
CorningWare®, Pyrex®, Chicago Cutlery®, Baker's Secret®, Revere®, OLFA®, Corelle®, Visions®, Snapware®, EKCO®, Magnalite®.
A global team of 3,000 talented employees and experienced industry leaders have made these brands and products possible, and are continuing to innovate to meet the world's evolving needs in the home.
We have major manufacturing, product development and distribution operations in the United States and the Asia-Pacific regions, and retail channels around the world.
EXPERTISE, COMMITMENT AND FOCUS ON INNOVATION
Richelieu owns the Onward Hardware brand and products.
Onward Hardware is the leading distributor and specialist in the residential and commerical hardware industry.
Onward Hardware offers one of the largest selections of finishing hardware in the industry with products that will meet that needs of almost any client. From hinges to window hardware, door stops to hand rail hardware, Onward Hardware has what you need to add the finishing touches to any project.
Richelieu owns the Reliable Fasteners brand and products.
Reliable Fasteners is the leading distributor of builder's hardware and related products. Specializing in commercial and residential door hardware, outdoor hardware, construction hardware and fasteners.
Richelieu adds new innovative products to its complete line of anchoring hardware. Now even more effective and easy to use. Richelieu high quality anchors are very functional and a great help in all your projects.
View Reliable Fasteners Website
[/accordion_item] [accordion_item title="Richelieu"]
Over 110,000 products (SKUs) in a wide variety of categories including: furniture, glass and building decorative and functional hardware, lighting systems, finishing and decorating products, ergonomic workstation components, kitchen and closet storage solutions, sliding door systems, decorative and functional panels, high-pressure laminates and floor protection products.
These include a broad range of veneer sheets and edge banding products, a variety of decorative mouldings and components for the window and door industry. In addition, many of our products are manufactured according to our specifications and those of our customers. More than 60% of our overall offering is sold under our brands.
[/accordions]
[/tab_item] [tab_item title="S-Z"]
[accordions]
[accordion_item title="Simpson Strong-Tie"]
Simpson Strong-Tie is the world leader in structural product solutions – solutions that not only help our customers, but help make structures safer and stronger.
The company is recognized as the genuine connector brand in the residential construction industry, and also for its ever-expanding offering of shearwalls, moment frames and fasteners. In the last two decades, the company has expanded further with products for infrastructure, commercial and industrial construction, including mechanical anchors, adhesives and products that repair, protect and strengthen concrete and masonry.
View Simpson Strong-Tie Website
[/accordion_item] [accordion_item title="Stanley Hardware"]
Founded in 1843 by Frederick T. Stanley in New Britain, Connecticut, the Stanley Works began as a small manufacturer of hinges, bolts and other door hardware.
The earliest credits include the first hinge hasp, the first crate hinge, the first hinge with reinforced joint, the first "blind" hinge and in 1899, the first patent for a ball bearing hinge.
Today, Stanley Hardware provides more than 7,500 builders hardware products and focuses on manufacturing the best hardware for its valued customers. Stanley Hardware focuses on three main categories of excellence, providing our customers with the best products and service in the industry.
Weiser is a recognized leader in innovation and product development providing high quality Fashion Doorware™ and offering a variety of solutions for both consumers and dealers.
Quality and security are an integral part of every product. Knowing that all Weiser products will function properly and provide the added protection and security you expect, allows you to choose from a number of stylish products with confidence. After all, we've been doing this for over 100 years. Although times and styles have changed, Weiser is right there keeping a finger on the pulse of consumers' needs. We are committed to continuously introducing new styles and finishes that fit the needs of today's changing lifestyles and fashion trends.
Whether you're looking for low price, unique style, wide selection or simple convenience, Weiser has the product to meet your needs and complement your lifestyle.
Zircon Corporation designs, develops, manufactures and markets the largest selling line of high-technology, electronic hand tools for professional contractors and home improvement enthusiasts.
Founded in 1975, privately held Zircon corporation began as a manufacturer of innovative line of digital watches and owned and operated the Fairchild Channel-F video game division.
In 1980, Zircon leapt into traditional hardware lines by leveraging its exensive experience in consumer electronics, to develop the StudSensor™ stud finder, the orginal electronic hand tool.
[/accordions]
[/tab_item] [/tabs]
Your Contact For Hardware Products
[one_half] [/one_half] [one_half_last]
[/one_half_last]