[one_half] [tabs style="left"] [tab_item title="X"]
Click a Tab to View a Brand
[/tab_item] [tab_item title="AllTreat Farms"]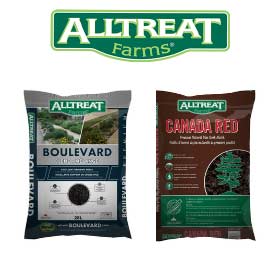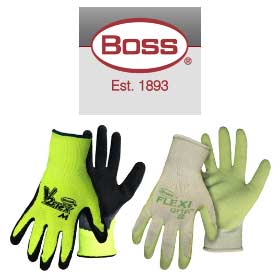 Click a Tab to View a Brand
[/tab_item] [tab_item title="Home Gardener"]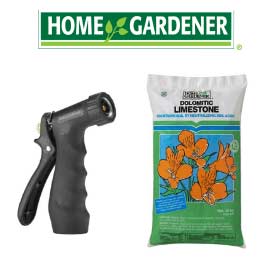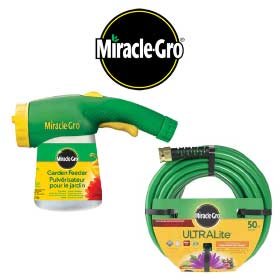 Garden Supply Brand Information
[tabs style="left"] [tab_item title="X"]
Choose Alphabetically the Brand You Want to View
[/tab_item] [tab_item title="A – F"]
[accordions]
[accordion_item title="All Treat Farms"]
Your container garden will flourish with the use of All Treat Naturals™ Organic Potting Soil which has been approved by Pro-Cert for use in organic production. This is a rich blend of Black Earth and Peat Moss as well as an Organic fertilizer charge to give your plants the additional nutrients required to produce strong healthy plants. Use direct from the bag – no additives required.
Since 1893, Boss built its reputation by responding to the needs of local farmers, replacing their cloth work mittens with high-quality work gloves.
Boss gloves have been shipped all over the world. They even went to the South Pole with Admiral Byrd. But we haven't forgotten our roots, even after 120 years of growth. We keep up with emerging technologies so that we can continue to offer innovative glove designs for changing work environments.
Premier Tech owns the C-I-L brand for gardening, horticulutre and agricultuer products.
Building, innovating, transcending our ambitions and our VISION. Evolving within an international context. All together, working for Premier Tech's success.
Contributing to the prosperity of our customers while offering a pleasant work environment that stimulates confidence and self-fulfillment.
Encouraging initiatives, INNOVATION. Respecting the right to make mistakes… with the duty to learn from them. Giving value to TEAM WORK. Persevering, showing AGILITY and rigor in the EXECUTION of our daily actions to satisfy our internal and external customers.
Promoting the exchange of ideas, challenging one another, showing open-mindedness and transparency in order to make the best business decisions. Recognizing and celebrating team achievements as well as the results of our team members worldwide.
The Premier Tech Culture means being proud of who we are and believing in our future!
View Premier Tech (C-I-L) Website
[/accordion_item] [accordion_item title="Fiskars"]
Fiskars is a leading brand that provides functional, user-friendly and lasting design solutions for hand tools and beyond. Fiskars products respond to genuine inspiration and drive to get the job done well in the most effortless and intuitive way.
Established in 1649, Fiskars is the oldest company in Finland. We have worked with tools, cutting and steel forging ever since we first started operating 360 years ago. Our roots are in the Fiskars village, an idyllic center of art & design, where modern aesthetics meet old crafting traditions.
Origins of Orange
Fiskars Orange® is an important part of our identity. Orange handled scissors are a registered trademark of Fiskars Corporation.
[/accordions]
[/tab_item] [tab_item title="G – H"]
[accordions]
[accordion_item title="Garant"]
Making The Job Easier: A Goal, A Passion, A Promise
Throughout the decades, Garant has been a leading manufacturer and marketer of non-powered gardening tools and accessories, construction tools and snow removal tools. Acknowledged for the past 120 years amongst professionals and homeowners, our tools stand apart for their practical and innovative features.
You can count on Gilmour to deliver sure, smart solutions for your watering and cleaning needs. Our products are simple and intuitive—they're easy to operate and designed to feel natural in your hand.
They offer optimal control so you can water exactly where, when and how you want. For carefree performance, our products work together seamlessly and provide secure connections that minimize leaks and wasted water.
Exceptional design and materials stand up to the task and give you durability you can rely on season after season.
For more than 50 years, our innovations and improvements have focused on removing frustrations and adding enjoyment along the path to watering and cleaning success. Ongoing research and testing ensure the quality and durability of our products.
[accordion_item title="Home Gardener"]
Home Gardener products are owned by Home Hardware Canada. Providing quality gardening tools, accessories, seeds, bulbs and more to help you become the best home gardener in your own home.
You can visit our store to see our Home Gardener products or you can shop online at Home Hardware by clicking the "Shop for…" link below.
Shop for Home Gardener Products
[/accordion_item]
[/accordions]
[/tab_item] [tab_item title="I – Z"]
[accordions]
[accordion_item title="Mark's Choice"]
Mark Cullen, president of Mark's Choice Ltd, Horticultural Communications and Marketing.
Mark is Spokesperson and Horticultural consultant to Home Hardware Canada and for Premier Tech Home and Garden.
Mark's choice has a large array of gardening products and tools to help you become an expert gardener.
Melnor, Inc. is one of the leading producers of lawn and garden watering products in North America. The name Melnor has become synonymous with innovation and high-quality.
Melnor's commitment is to continue the tradition of providing exciting products that will satisfy every homeowner¹s needs. Our goal is to be the first in innovation and customer satisfaction in the lawn and garden market.
The global family of Scotts Miracle-Gro brands provides consumers with a wide-range of lawn care, garden and home protection products
Helping people express themselves on their own piece of the earth. For nearly 150 years, we have earned consumer trust by providing products that help gardeners grow thriving gardens and landscapes.
Natura brand and quality products are owned and produced by Home Hardware.
Among the first sprinkler manufacturers in the United States. Nelson has been in the watering industry since 1911. After nearly a hundred years, we're still driving the industry with innovative products for lawns and gardens.
Every watering consumer is a little different. Applications vary widely, and so do tastes, preferences and price sensitivities. Nelson has always striven to understand the needs and desires driving your customers' choices and provide a range of products to meet them all. Partner with Nelson, and you can provide your customers almost any tool they want to distribute, apply and conserve water around their homes.
Nelson is a brand that is driven by a spirit of constant, purposeful innovation. The oscillating
sprinkler that adjusts to cover three different widths of lawn.
[/accordions]
[/tab_item] [/tabs]
[one_half]
Your Home for Expert Gardening Advice
Mark Cullen, owner of Mark's Choice gardening products, provides Home Building Centre and Home Hardware with expert gardening advice. You can view videos from Mark at any time.
Simply go to Home Hardware Expert Advice by Mark Cullen.
[/one_half] [one_half_last]
[/one_half_last]
Featured Articles and Advice

At Home Hardware, many expert articles and advice are produced to provide you the best help for your garden projects. From garden presentation, layout, seeds, bulbs and more.
Visit for your yard maintenance ideas.
Your Contact For Our Garden Supplies
[one_half]
[/one_half]
[one_half_last]
[/one_half_last]