Bath Decor Brands
[tabs style="left"] [tab_item title="X"]
Click a Bath Decor Product to View the Brands
[/tab_item] [tab_item title="Accessories"] [one_third]
[/one_third] [one_third]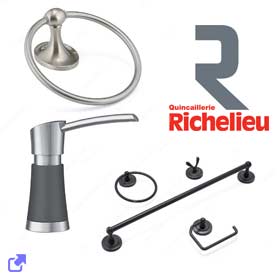 [/one_third] [one_third_last]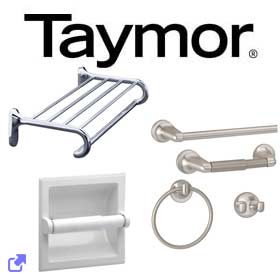 [/one_third_last] [/tab_item] [tab_item title="Fixtures"] [one_third]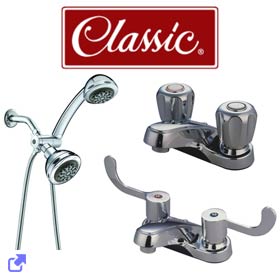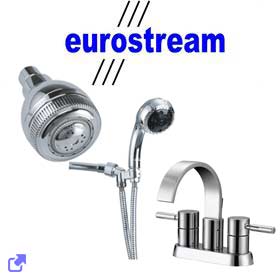 ---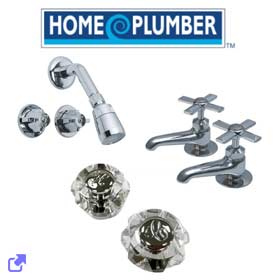 [/one_third] [one_third]
[/one_third] [one_third_last]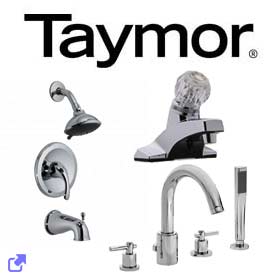 [/one_third_last] [/tab_item] [tab_item title="Lighting"] [one_third]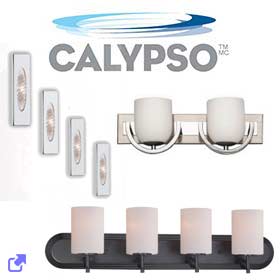 [/one_third] [one_third]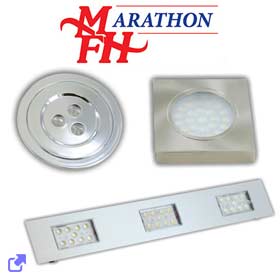 [/one_third] [one_third_last]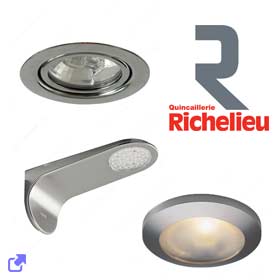 [/one_third_last] [/tab_item] [tab_item title="Medicine Cabinets"] [one_third]
[/one_third] [one_third]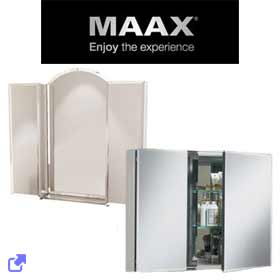 [/one_third] [one_third_last]
[/one_third_last] [/tab_item] [tab_item title="Mirrors"] [one_third]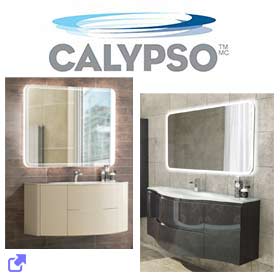 [/one_third] [one_third]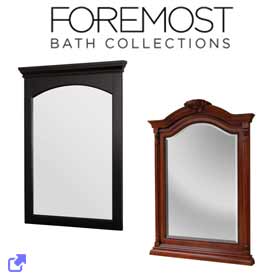 [/one_third] [one_third_last]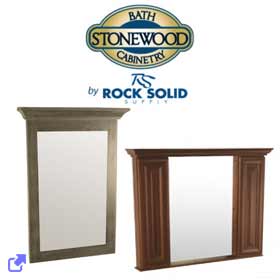 [/one_third_last] [/tab_item] [tab_item title="Shower Doors"] [one_third]
[/one_third] [one_third]
[/one_third] [one_third_last]
[/one_third_last] [/tab_item] [/tabs]
[tabs style="left"] [tab_item title="X"]
Click a Bath Decor Product to View the Brands
[/tab_item] [tab_item title="Bath Shower Stalls"] [one_third]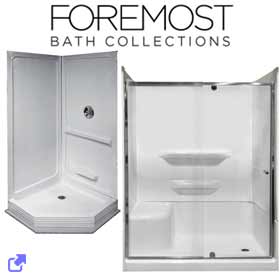 [/one_third] [one_third]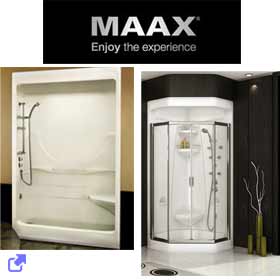 [/one_third] [one_third_last]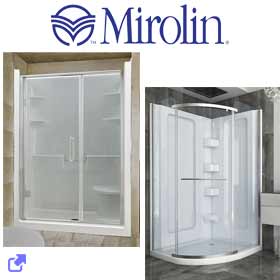 [/one_third_last] [/tab_item] [tab_item title="Sinks"] [one_third]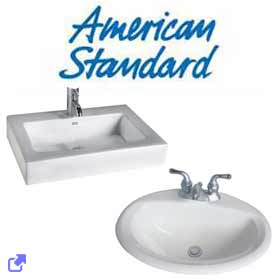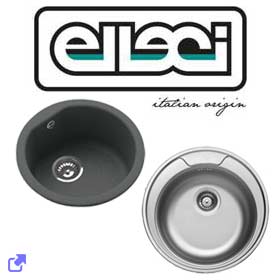 [/one_third] [one_third]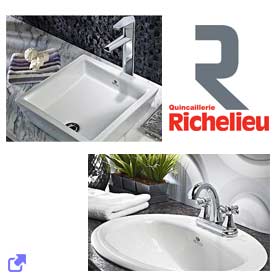 [/one_third] [one_third_last]
[/one_third_last] [/tab_item] [tab_item title="Toilets & Toilet Seats"] [one_third]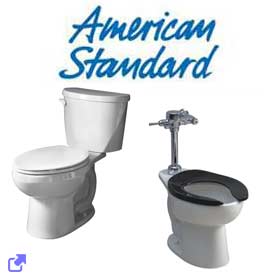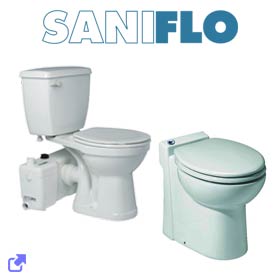 [/one_third] [one_third]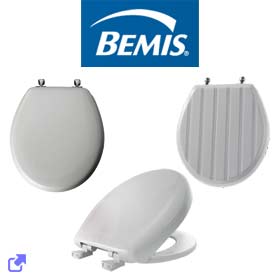 [/one_third] [one_third_last]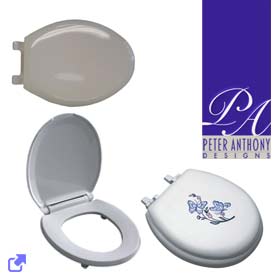 [/one_third_last] [/tab_item] [tab_item title="Tubs"] [one_third]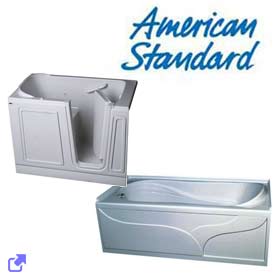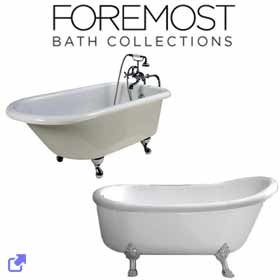 [/one_third] [one_third]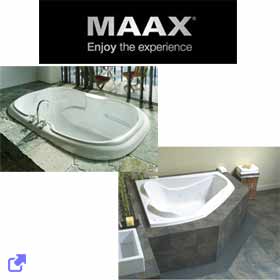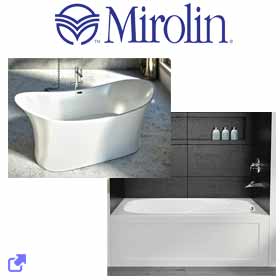 [/one_third] [one_third_last]
[/one_third_last] [/tab_item] [tab_item title="Vanities"] [one_third]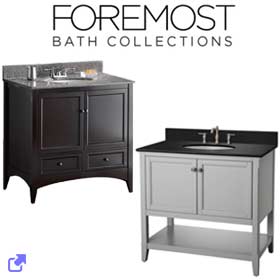 [/one_third] [one_third]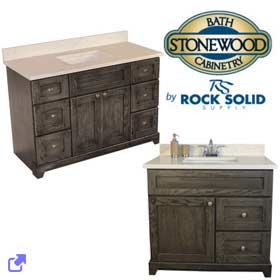 [/one_third] [one_third_last]
[/one_third_last] [/tab_item] [tab_item title="Vanity Tops"] [one_third]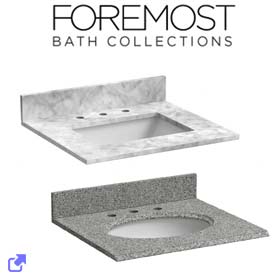 [/one_third] [one_third]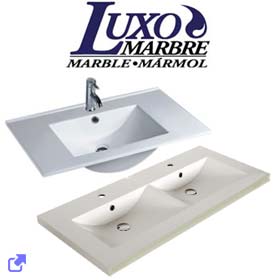 [/one_third] [one_third_last]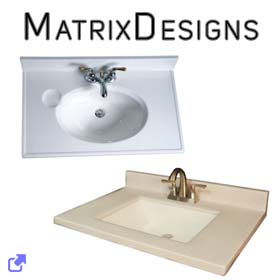 [/one_third_last] [/tab_item] [/tabs]
Bath Decor Brand Information
[tabs style="left"] [tab_item title="X"]
Choose Alphabetically the Brand You Want to View
[/tab_item] [tab_item title="A – E"]
[accordions]
[accordion_item title="American Standard"]
At American Standard, it all begins with our unmatched legacy of quality and innovation that has lasted for more than 130 years. It is this tradition of quality and innovation that puts us in three out of five homes in America, as well as, countless hotels, airports, and stadiums. We provide the style and performance that fit perfectly into life, wherever that may be.
American Standard Canada
The Canadian company, has been at the forefront of the plumbing products business since the first chinaware facility was opened in downtown Toronto in 1907 and has gone on to design and manufacture bathroom and kitchen products that have changed the face of the Canadian bathroom.
View American Standard's Website
[/accordion_item] [accordion_item title="Blanco"]
Family-owned since 1925, BLANCO's humble beginnings included the production of copper galvanized parts for cookers with a team of 30 loyal employees.
Today, with 90 years of experience in kitchen workstation design and manufacturing, BLANCO is recognized worldwide for design leadership and quality craftsmanship.
From finely detailed, handcrafted STEELART® stainless steel sinks, and the natural warmth and beauty of SILGRANIT®, to the elegant artistry of BLANCO faucets, BLANCO products are celebrated worldwide for their unmatched quality, German Engineering and European Design.
MADE IN CANADA and engineered in Germany, BLANCO SILGRANIT® is Canada's leading coloured sink material, a unique and durable composite that comes in more than 100 models and seven colours.
Woodstock Trading Company
Woodstock Trading Company supplies and manufactures the Calypso brand of distinctive bathroom furniture.
For over 20 years the Woodstock team have been creating beautifully designed Calypso bathroom furniture. A family run company, we pride ourselves on exceptional customer success and our comprehensive product range.
With our in-house design, own transport, nationwide network of showrooms, technical support and customer service, you can be sure that from start to finish you are in safe hands. We are so confident in the quality of our bathroom furniture we offer a five year guarantee for complete peace of mind.
With door styles to suit contemporary or traditional tastes, from subtle softness to architectural minimalism, the versatility of the Calypso range makes it ideal for any bathroom. Make the most of the space you have, with fitted furniture or modular and vanity units.
Home Hardware / Home Building Centre own the Classic brand, providing you with quality products at a great price.
For over 20 years Elleci has been committed to achieve, what has always been considered the technological expression and the key point between past and future:INNOVATION.
Thanks to the dedication to fulfill high quality and of authentic character projects, Elleci has turned to be nowadays "Washing area expert with great attention to the colour matching in the kitchen environment."
From simple functional elements, to styles for the most discerning of tastes, Eurostream® has a design for everyone.
With Eurostream's dynamic range of products there are many opportunities to update and improve your kitchen or bathroom.
Bring some old-world charm and warmth into your home with a traditional design, or add to your wow-factor with an eye-catching contemporary look. For Faucets, Bath Accessories, Showerheads and Vanities, Eurostream® has the right product, at the right price.
Eurostream® has been adding value and style to Canadian households since 1990. We are one of the largest faucet manufactures in the world, and have earned a reputation for quality and design.
[/accordions]
[/tab_item] [tab_item title="F – M"]
[accordions]
[accordion_item title="Foremost"]
Foremost International Ltd. is a wholly owned Canadian company of Foremost Groups Inc. We focus solely on providing innovative and design inspired home products including; outdoor furniture, vanities, toilets, sinks, vintage faucets, bathtubs, shower doors, and bidets to the Canadian consumer.
As a company, we strive to provide the best product supported by exceptional Canadian customer service.
Home Hardware / Home Building Centre own the Home Plumber brand, providing you quality bath decor products at a great price.
Was founded in May 1992, continuously flourishing since with a growing rate of 20% per year.
The Company is managed by 2 owners: Donald Chenail, President and Christian Menard, Vice-President and Secretary.
In order to meet the ever growing demand, Luxo Marble never hesitated to expand, going from a 20,000 sq. surface to 60,000 sq. Employees produce approximately 150 000 units per year and will soon double their production. Sales are divided between Quebec (25%), Ontario (40%), Maritimes (7%), Western Provinces (20%) and USA (8%). Sales and distribution are managed by us or its distributors. Luxo Marble is now for the international market. We are, more than ever, interested in joining forces with new agents, distributors or trading houses.
Our force resides in our ability to adapt to different markets and cutting edge.
Today LUXO MARBLE offers you the opportunity to get to know its products better with its new website.
Maax is inspired by you!
At MAAX we're driven to bring the most popular trends and innovations to our customers to help them create their dream bathroom.
MAAX offers a broad range of bathtubs, showers and shower doors that provide the unique style, lasting quality and simple solutions desired by all our customers. By meeting rigorous quality and durability standards while offering a wide variety of product shapes, sizes, styles and prices, MAAX aims to be your brand of choice for bath products.
Founded in 1990, Marathon Fasteners & Hardware began with a simple concept, to offer affordable high quality hardware to the woodworking trade and provide excellence in customer service. Over the last 25 years, we have dedicated ourselves to create a company with these cornerstone ideals and have expanded our organization to six location spanning from British Columbia to Ontario in order to best serve our customers. At Marathon we have always strived to provide a friendly customer experience and will continue to work hard to exceed the expectations and needs of our valued clients.
As an importer and distributor, we source products from around the world and are constantly searching for new and innovative products that will enhance your projects, both large and small. We are proud of our company and our ability to serve our customers. We are confident that if you give us a call or drop by our branch, you will find that we are continuing to fulfill the mission of our simple concept — affordable high quality kitchen cabinet hardware and excellence in customer service — every single day.
View Marathon Fasteners Website
[/accordion_item] [accordion_item title="Matrix Designs"]
No information and no website is available for Matrix Designs
[/accordion_item] [accordion_item title="Mayfair"]
Bemis Manufacturing Company produces the Mayfair brand
Bemis Manufacturing Company is a family-owned business that traces its roots back to 1901. Headquartered in Sheboygan Falls, Wisconsin, U.S.A., we have quietly grown to become an innovative international manufacturer serving markets worldwide.
We market products under our own brands and provide expertise to others, producing private-label products and component parts for a wide variety of industries.
For four decades, Mirolin has grown and evolved into the Canadian bath industry leader, manufacturing innovative and trend setting acrylic tub and shower products.
Our Commitment to Quality
Mirolin is committed to on-going improvement and sustainable, ethical practices. Our goals are continued growth, commitment to quality and consistently exceeding our customers' expectations. Mirolin products will be a part of your day-to-day life for years to come, which is why we are constantly striving to offer premium innovative bath and shower products. Mirolin Acrylic products deliver durability with trend setting designs.
The Mirolin brand has a solid reputation for enduring quality, innovation and value throughout our extensive and complete product assortment. At Mirolin, we have made a conscious choice to deliver a better product. We don't compromise on quality because as consumers ourselves, we wouldn't expect anything less.
[/accordions]
[/tab_item] [tab_item title="N – R"]
[accordions]
[accordion_item title="Peter Anthony Designs"]
Peter Anthony toilet seats is a retail supplier of high quality toilet seats.
The Peter Anthony Designs line of toilet seats has been rapidly growing in the residential market since 2003. Our line of soft, solid plastic and wood seats are manufactured by Centoco. Considered one of North America's leading manufacturer's, Centoco is well-regarded for their exceptional reputation and proprietary patents, innovative technology and design, outstanding quality and competitive pricing.
The timing couldn't be better to start building new business opportunities with Peter Anthony Designs. Our professional sales and service representatives serve a wide range of retail customers in the U.S., Canada and Mexico, and look forward to working with you.
WARRANTY: Centoco's plastic seats are guaranteed against defects in material and workmanship for a period of one year from date of purchase. Defective product coverage is limited to a replacement seat of equal value and does not include removal or installation costs.
We are an importer, distributor and manufacturer of specialty hardware and complementary products.
An agent for change in a dynamic and creative industry.
A North American leader
Over 110,000 products (SKUs) in a wide variety of categories including: furniture, glass and building decorative and functional hardware, lighting systems, finishing and decorating products, ergonomic workstation components, kitchen and closet storage solutions, sliding door systems, decorative and functional panels, high-pressure laminates and floor protection products.
These include a broad range of veneer sheets and edge banding products, a variety of decorative moldings and components for the window and door industry.
Rock Solid Supply owns the Stonewood Bath Cabinetry brand.
For the past 8 years our goal at Stonewood Bath Cabinetry has been to provide customers with exceptional service, high quality products and a satisfaction guarantee. Quality is paramount and we have put in place a two tier quality control system. We also take great pride in saying that we are a profit sharing company and that every employee has a vested interest in the success of our business. Our success is solely determined by your satisfaction.
We carry beautiful solid wood bathroom vanities with great designs! Superior quality, great colour choices, value and craftsmanship are just a few of the ways home owners describe Stonewood Bath Cabinetry. It's our goal to bring you outstanding quality cabinetry and beautiful natural granite and quartz tops at reasonable prices. We are proud to present you with custom quality features and industry leading choices.
No other vanity company gives you so many choices all at the same great price!
View Rock Solid Supply Website
[/accordion_item]
[/accordions]
[/tab_item] [tab_item title="S – Z"]
[accordions]
[accordion_item title="SaniFlo"]
For over 50 years, SFA Group's goal has been to allow anyone to easily install bathroom fixtures, laundry rooms and kitchens anywhere and without any major work. As the French inventor of the famous macerating systems, today SFA is among the top companies worldwide in bathroom fixtures. Synonymous with quality and technical expertise, our made in France products comply with the strictest requirements and consistently meet customer expectations.
To maintain this excellence, our R&D and engineers are constantly innovating high-tech products that conform rigidly to environmental and technological standards. With our own manufacturing unit and major resources devoted to research and development, the SFA Group is a global player, with subsidiaries and distributors that offer a complete line of grinders and pumps designed for the home, multi family housing, and boats.
The company has also marketed water treatment plant equipment since our inception. Our technological expertise in these products and our knowledge of the bathroom fixture market has allowed us to widen our range of products and successfully enter the bath therapy and shower market.
This is a brand of Rock Solid Supply. See their entry above.
[/accordion_item] [accordion_item title="Taymor"]
Built on a solid reputation of quality, design and service, Taymor is one of North America's leading architectural hardware designers and distributors. Family owned since 1948, the same enduring values that motivated founder Jake Zalkowitz, inspire our company today. Our commitment to our people and to our customers is at the heart of our offering, which underlines our award-winning emphasis on quality, affordability and unparalleled value and service.
Our philosophy continues to drive us to engineer style, performance, and affordability into all of our products. We simplify selection with unique coordinated collections that inspire and make it easy to harmonize design throughout your home. Developed and manufactured to stringent quality standards, our interior and exterior doorware, bathware, and faucets, go beyond the design to offer smart choices for your home.
Water Pik, Inc. has been a leader in developing personal and oral health care products for the entire family since 1962. We have acquired many patents for our innovations, and Waterpik® products are recognized for award-winning design and technology.
Originally known as Aqua Tec Corp., the company that became Water Pik, Inc. is founded in Fort Collins, Colorado by hydraulic engineer John Mattingly and dentist Gerald Moyer.
Water Pik's original inventions lead to new products and design innovations. With hundreds of patents and an engineering staff dedicated to enhancing the Water Pik product line, the company introduces products such as an award-winning electric toothbrush, the Flexible Shower Massage, and plaque removal systems during the 1980's and 1990's.
[/accordions]
[/tab_item] [/tabs]
Your Personal Contact For Bath Decor Products
[one_half] [/one_half] [one_half_last]
[/one_half_last]